RURAL STAR ON THE RISE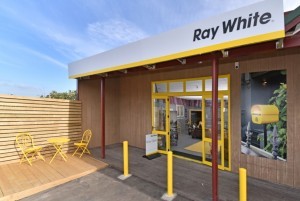 Welcome to the third and latest addition to
the
Ray White Sue Douglas Group's flourishing real estate family. Opened
in
June 2015 Ray White Drury embraces local connection in a semi rural setting reflected by its gorgeous rustic country interior design. The branch represents a homecoming for Sue and Wayne Douglas who raised their family primarily in the area.
Drury sits on the southern edge of Auckland City forming the conduit between town and country and is poised for massive growth with figures projecting city scale proportions. Conscious of this ever changing landscape,
Sue Douglas
knew she could offer more than just a real estate office. Cultivating Ray White Drury into a vital information hub she has provided an essential resource for a community requiring details and advice in the face of rapid urban development.
Looking ahead as always Sue could see this level of business progression would require a vested partner, someone with equal vision and a desire to maximise every opportunity to its full potential. Fitting the bill perfectly,
Brent Worthington
, well proven entrepreneur and salesperson, became a shareholder in the Drury office in July 2016. He derives the utmost satisfaction from "taking businesses from zero to hero" believing that if you have a structurally sound environment which actively supports and empowers staff, growth will always follow.
Sue is delighted to have Brent aboard. "He brings a fresh dynamic to the team. With a world of experience both in real estate and running an international business, Brent brings hands on know how and his focus is on providing the people of lifestyle South Auckland with a local real estate experience second to none."
Ray White Drury office is home to a dedicated diverse and friendly team of real estate professionals ready and waiting to meet the needs of the local community. Not just an asset for Drury, this branch caters to the greater circle of Karaka, Bombay, Patumahoe and Pukekohe. It couldn't be better news for people looking at buying or selling property in this increasingly desirable location.
You can check out the unique new Ray White Drury office for yourself by visiting the friendly team at 1/233 Great South Rd, Drury, 9am – 5pm weekdays and Saturday 9am – 12pm, or contact us on 09 294 7500 or
drury.nz@raywhite.com