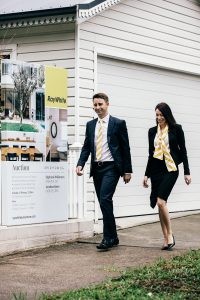 Here at Ray White Drury we're currently experiencing phenomenal growth resulting in having gained 57.4% local market share and recently achieved 6th in growth out of 171 offices nationally.
As a result, we're now seeking Real Estate Sales people with a minimum of 2 to 3 years' experience looking for an amiable but competitive office that can offer a genuine team camaraderie along with super administrative support in a relaxed and eclectic environment.
Additionally, there's the bonus of supportive sales mentorship from the management to assist you in the further growth and development of your business.
Ray White Drury's on-going success is underpinned by forward thinking digital technologies and resources that enable committed agents to thrive with integrity and confidence. If you're ready to take your career into a bright new tomorrow, then Ray White Drury may well be the perfect fit for you.
Our branch manager Brent Worthington is waiting to hear from you today, he can be reached via the following;
P 029 296 5362 E; brent.worthington@raywhite.com
Or alternatively you can reach the agency via the contact form below.