By Marta Steeman – Stuff.co.nz 30 Jan 2019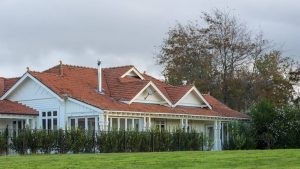 Retirement villages where residents get to keep most of the capital gain are being developed by a new company throwing down the gauntlet to the traditional big players.
Karaka Pines Villages, based in Tauranga, are planning and building two villages, one at Drury and one in Rototuna in Hamilton, where part of the deal is that residents keep the capital gain on the property when it is sold less a 12.5 per cent facilities fee also known as a deferred management fee and refurbishment costs.
By contrast, most large retirement village operators pay residents when they leave or die, or their estates, the price they bought the unit for less a 20 per cent to 30 per cent deferred management fee and refurbishment costs.
It's been the subject of criticism for a long time and particularly so as property prices around the country have climbed in the past several years.
Karaka Pines' "next generation" model, as it is being marketed, has been developed by Adam Yates who said it was a lot fairer than the present model where the capital gain goes to retirement village operators.
Yates, with more than 20 years in management in the retirement sector, said they recognised that the motivation to move into a retirement village was partly an older person's anxiety about their retirement years.
He had earlier developed for his previous employers, Manor Group in Tauranga, an "own your own" retirement village model where residents effectively owned the village, with a trustee appointed to manage the residents' interests, and residents kept 100 per cent of the capital gain.
His "next generation" model offered more services to residents and charged a 12.5 per cent facilities fee (a deferred management fee) on the sale price of the unit.
The key test of the model was that residents were happy to pay the 12.5 per cent in exchange for quality living and services in the retirement village, Yates said.
Residents bought a licence to occupy the units, like in most retirement villages.
Karaka Pines would provide services such as manage the village, look after their properties and gardens, provide activities and "pastoral care' which meant making sure residents were well and looking after themselves.
Yates said the aim was to offer retirement villages which reflected what people expected from a village without it being very expensive.
There were a few other smaller operators offering similar terms to Karaka Pines, but not many.
He was not setting out to build a large company, but their way would help to free residents from the financial burden of retirement.
Generally people buying their "villas" were younger than those going to traditional operators.
"I think people move into villages too late, as it is, to get the benefits."
A lot of people put off going into a retirement village because they knew they would lose a lot of value by not getting the capital gain
The company was developing a 309-unit village, Karaka Lifestyle Estate, at the Auranga housing development in Drury, south Auckland, and recently held an open day selling about 30 units off the plans.
That development would offer healthcare services.
It was also seeking resource consent for a 140-unit development in Rototuna, north Hamilton, which would not have healthcare service but was across the road from a Radius aged care facility that did.
Yates said their model was a viable business model.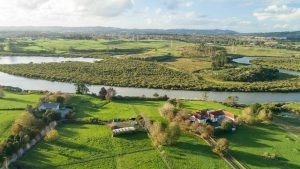 Karaka Pines sought investors, capable of investing at least $750,000, for each village development. Investors would own the village and Karaka Pines develop and manage it for them.
"You can make a return that investors are happy with without taking the capital gain as well," he said.
The profit was made through a development margin when the village was built and from the facilities fees
Karaka had also developed three "own your own" retirement villages for Manor Group where residents are entitled to 100 per cent of the capital gains.
One of those is being built south of Christchurch at Rolleston, Woodcroft Estate, and will have 78 two and three-bedroom units priced from $450,000 according to their newspaper advertisement.
The two others are the 54-unit Kempton Park at Bethlehem in Tauranga, and the Roseland Park village in Hamilton, soon to be completed.
Yates said the "own your own" model was ending and Woodcroft at Rolleston was the last one to be built on those terms.
Retirement Village Residents Association president Colin Porter said retirement village operators had made a fortune from the increase in property values in the last ten years but he doubted that would continue.
Residents being able to keeping all or most of the capital gain was a great drawcard and good, he said.
But residents should also look into other issues such as how the trust would be administered (for the "own your own" villages) and the security of the investment should be well understood.
Getting legal advice was essential as buying a retirement unit was not always straight-forward. The detail was in the Occupation Right Agreement (ORA).
Retirement Villages Association president Graham Wilkinson said the capital gain had become more of an issue with the rising value of property.
But 90 per cent of older people choosing a retirement village – about 40,000 people – did so for the bundle of services provided, especially access to health care which provided peace of mind.
For a certain section of older people the capital gain would be a drawcard.
real estate drury, real estate karaka, real estate papakura, real estate pukekohe, real estate wattle downs, real estate takanini, real estate, houses for sale drury, houses for sale karaka, houses for sale takanini, houses for sale pukekohe, houses for sale papakura, karaka properties, karaka homes for sale, karaka real estate agents, karaka sales, takanini houses for sale, takanini real estate agents, takanini properties, takanini agents, drury houses for sale, drury real estate agents, drury new housing developments, karaka new housing developments, karaka luxury homes, drury luxury homes, best agents karaka, best agents drury, best agents papakura, karaka real estate, new builds pokeno, pokeno real estate agents, drury homes for sale, cheap homes drury, cheap homes karaka, sections for sale drury, sections for sale pukekohe, sections for sale karaka, land for sale drury, land for sale karaka, land for sale papakura, land for sale pukekohe, residential property for sale karaka, residential property for sale drury, residential property for sale papakura, residential property for sale pukekohe, residential property for sale pokeno, residential property for sale meremere, residential property for sale takanini, property auctions drury, property auctions Waikato, property auctions papakura, property auctions rosehill, retirement development drury karaka, homestead park. Karaka pines villages, karaka pines