This is a 6.1 hectare piece of land on Great South Road just north of the intersection with Gatland Road.
The plan change is for a zoning upgrade to Residential Mixed Housing – urban plus a neighbourhood business area.
It is anticipated that this would allow development of 200 lots. The hearing was completed on Monday (September 20).
Did not appear to be many unresolved objections so likely to get the green light.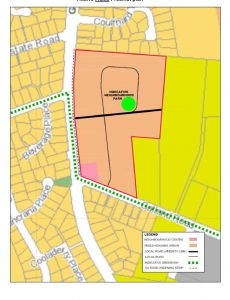 Update from Chris Caldwell, Ray White Drury