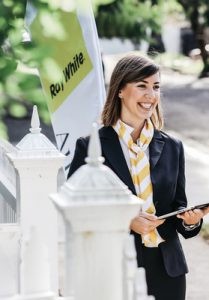 .
We are delighted by the news that we are able to undertake private inspections for properties that are currently on the market and available from Tuesday 28 April 2020.
As we move to Alert Level 3 next week we want to assure you of the Safe Practice Guidelines that we will be operating under in respect to private viewings of our vendor's properties should they agree for these to be undertaken.
As you may be aware, the way that we show properties has changed due to COVID-19, and the Safe Practice guidelines that we will be using to allow a private viewing, with your permission, to occur are outlined below. Our priority is to ensure that sellers and buyers feel confident they are safe during the period that they work with us.
The following guidelines are non-negotiable and in place to ensure we can provide a safe viewing environment for everyone involved.
Alert Level 3 Private Viewing Guidelines: For Property Owners
Occupants must not be present in the premises whilst the viewing takes place (suggest weather permitting a short walk, trip to the supermarket or sit in your car outside if necessary)
Only 2 inspections per property per day can occur
Open internal/external doors/cupboards prior to the viewing to minimise risk of surface transmission
Viewings cannot take place at properties where a person living at has been, in the 14 days prior to the viewing, unwell, are self-isolating or have been in contact with a confirmed case of COVID-19 and we would expect you to advise us in this situation
Alert Level 3 Private Viewing Guidelines: For Prospective Purchasers
Please arrive on time and wait in your vehicle until your specific viewing time commences, at which point you can move towards the property entrance. Late arrivals may risk their chance to view and we cannot guarantee your viewing in this situation
There is to be a maximum of 2 attendees from any one 'bubble' at a private viewing and no more than 2 people will be allowed into the property
Ensure physical distancing is maintained at all times (2 metres)
Please refrain from touching anything at the property
Please remove shoes before entering the property
We reserve the right to store your contact details, and share if required, solely for the purposes of any future contract tracing, should it be necessary
No attendees are permitted who may have been unwell, are self-isolating in the 14 days prior to the viewing. Please let us know immediately if you are unsure
High-risk customers should not attend any viewing (those over 70 or with existing medical conditions)
All interested parties must complete a Private Viewing Questionnaire, and the return of this is taken as acceptance of the above terms.
We will be in contact with our vendor's prior to scheduling any viewings of their property. If you are a vendor and have any questions or concerns please contact us.